Beachfront House with 5 Rooms for Sale in Moalboal Cebu Philippines
Moalboal Cebu Beachfront House for Sale through Cash or Bank Installment
Beachfront House and Lot for Sale: Moalboal Cebu
---
Stunning beachfront house with 5 rooms, each with own toilet and bath in Moalboal, Cebu. Enjoy a beautiful seaview looking at Pescador Island.
VIEW THE PHOTOS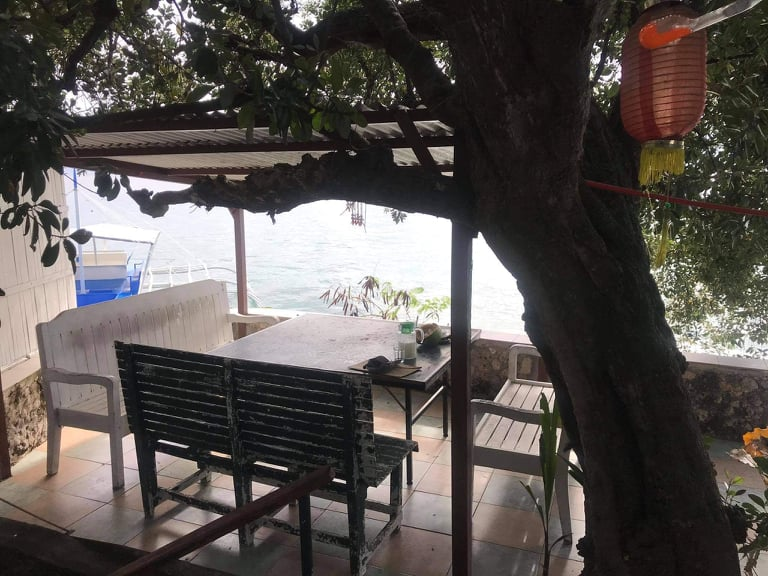 Previous
Next
May 9, 2023 update
Beachfront House and Lot
- Moalboal, Cebu, Philippines
Beachfront house for sale in Moalboal Cebu
All payment cheques for land properties must be made payable to the land owner. All agreements shall be stated in the contract to buy and shall be notarized to ensure validity.
https://www.cebu-realestateshop.com
DETAILS:
Area: 439 sqm.
Status: tax declaration
Package selling price: PhP 15,000,000.
Seaview looking Pescador Island
Private road in between Pescadores and club hari with parking
The land is between road and seashore.
Capital gain tax are on the owner's account.
Transfer and registration fees are on the buyer's account.
---
Select Country Currency
---
Experience the ultimate beachfront living near Tongo Point Rd Moalboal, Central Visayas, 6032 Cebu, PH with this stunning property! Boasting 5 spacious rooms with toilets and baths, this house and lot package is perfect for those looking for a peaceful and luxurious retreat. The property offers breathtaking seaviews of Pescador Island and features a private road with ample parking. The land sits between the road and the seashore, offering unparalleled access to the beach. With a tax declaration status and a package selling price of PhP 15,000,000, this is an opportunity you don't want to miss! Please note that capital gain tax are on the owner's account and transfer and registration fees are on the buyer's account.

Beachfront House with 5 Rooms for Sale in Moalboal
---
MOALBOAL BEACHFRONT VIEWER ALSO CLICKED
---